Claims Mariupol Women and Children
UKRAINE CRISIS:
claims Mariupol women and children forcibly sent to Russia
Thousands of resident illegally taken across border, says Mariupol council, as reports emerge its art school has been bombed while 400 were sheltering inside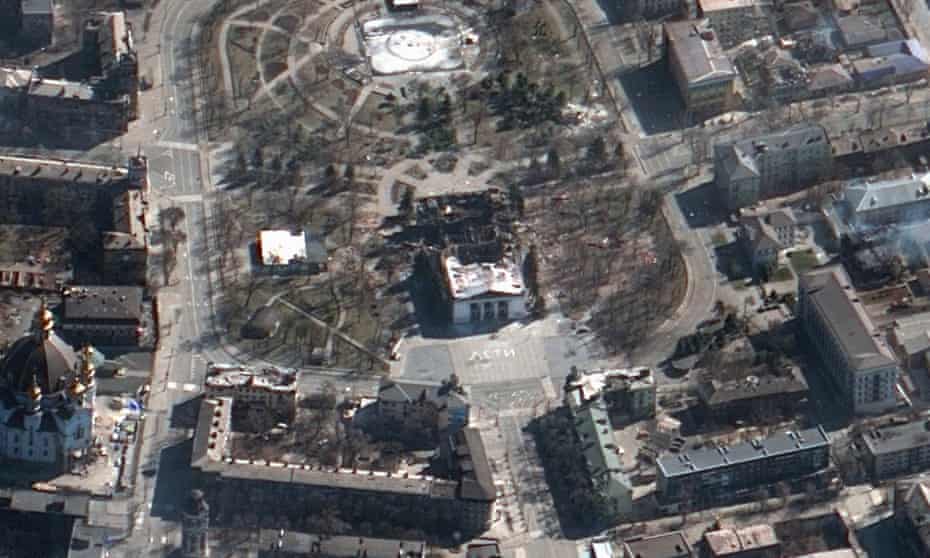 This satellite image provided by Maxar Technologies on Saturday shows the aftermath of Wednesday's Russian airstrike on the Mariupol
drama theatre in Ukraine, where hundreds are believed to still be trapped. Photograph: AP
Authorities in the Ukrainian city of Mariupol have said Russian troops have forcibly deported several thousand residents to Russia,
as reports emerged that Russian forces bombed an art school in the city where 400 people were taking shelter.
"Over the past week, several thousand Mariupol residents were deported on to the Russian territory,"
the city council said in a statement on its Telegram channel late on Saturday.
"The occupiers illegally took people from the Livoberezhniy district and from the shelter in the sports club building,
where more than a thousand people (mostly women and children) were hiding from the constant bombing."