Emergency situations
SAVE THE CHILDREN
Global consequences of the war in Ukraine: the number of hungry people in the world will increase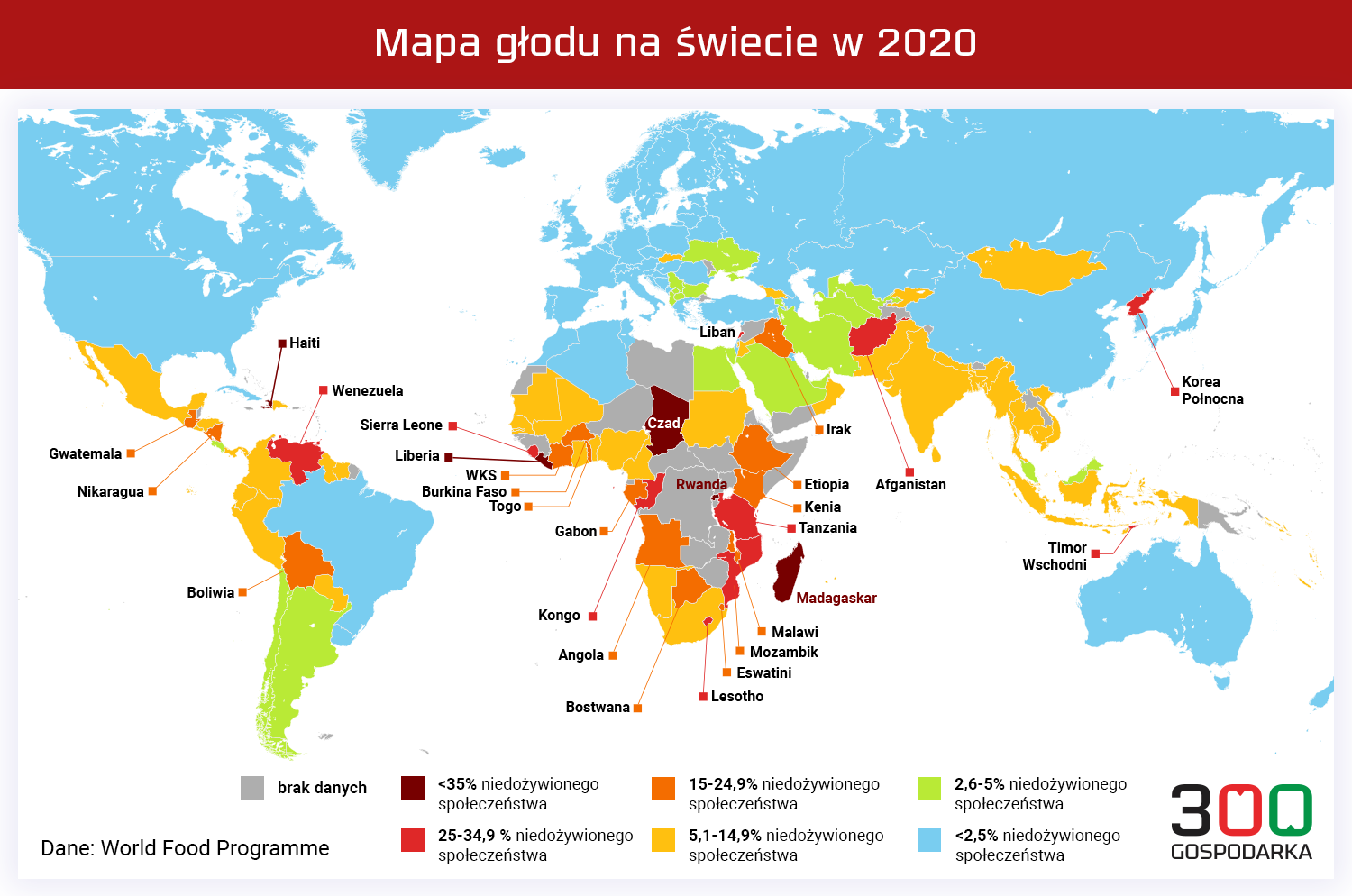 Russia's invasion of Ukraine could affect rising food prices around the world and, as a result, increase the number of hungry people. Ukrainian agriculture is under threat as farmers are forced to abandon their farms and the closure of ports is already limiting Ukrainian exports. Ukrainian farmers are due to start their season in two to three weeks, but will face shortages of fuel and fertiliser due to the war. There may also be a shortage of mechanisers. Such disruptions in food production dramatically increase the risk of starvation for Ukrainian women and men, Vox reports. But they're not the only ones.
Ukraine and Russia are the breadbaskets of the world
Ukraine and Russia account for most of the world's sunflower oil exports, and Russia is the world's largest exporter of wheat. Moreover, according to the International Trade Centre, Ukraine and Russia together account for about 26 per cent of global wheat exports (as of 2020).
These two countries are food suppliers to countries where tens of millions of people lack stable access to food. Egypt and Turkey depend on Russian-Ukrainian wheat imports for 70 per cent of their imports. Asia and Africa accounted for 95 per cent of Ukrainian wheat exports in 2020. The largest importers of Ukrainian wheat in 2020, apart from the mentioned Egypt and Turkey, were Bangladesh, Indonesia and Pakistan. Russia supplies wheat to Nigeria and Sudan, among others.
War in Ukraine = increased world hunger?
Even before Russia's full-scale invasion of Ukraine, global food prices reached their highest level since 2011 due to unstable climatic conditions and supply chain disruption caused by Covid-19. Currently, 855 million people are food insecure and a Russian invasion of Ukraine would only exacerbate hunger, the World Food Programme said in a report.
Experts agree with the report.
– There is no doubt that the price increases that await us, if the conflict continues and affects the upcoming harvest, will also affect the demand for food in Africa and the Middle East, and this will lead to food insecurity. This could affect relatively safe countries that rely heavily on grain exports from Ukraine and Russia, such as Egypt and Turkey, where the first victims of higher prices will be poor Syrian refugees. Not only because of the limited resources available to humanitarian organisations, but also because of the diversion of supplies to the Chinese market, which will be able to pay for it," says Dorota Zadroga of the Polish Medical Mission.
Yemen's 30 million people are suffering from food shortages. Bangladesh has 29 million people with insufficient calorie intake, Indonesia 26 million, Egypt 10 million and Nigeria at least 55 million. Disruptions to exports from Ukraine and Russia are likely to exacerbate the food security problems these countries already face. Moreover, the Black Sea, through which food is transported, has also been affected by port closures and fighting, and Russia may stop exports to meet its own needs.
Meanwhile, Helena Krajewska of Polish Humanitarian Action notes that countries importing cereals from Ukraine and Russia may at least partially import from other suppliers.
– There is a cause-and-effect relationship between all this, but it must be remembered that North African countries, for example, have other options for obtaining cereals. Reduced exports from Ukraine will have an impact on food shortages, but climate change and associated droughts or floods will have a greater impact. However, I would not underestimate the impact of war in Ukraine on weakening food security in the Global South," says Krajewska.
What else could happen?
Conflicts tend to drive up food prices. But as Vox writes, "there is an inverse relationship between food prices and political violence: higher food prices increase conflict in markets, and conflict increases food prices." In the worst case, problems with exports from Russia and Ukraine can contribute to conflicts in countries that are waiting for these supplies.
– When conflict arises with one major agricultural exporter, such as Ukraine, and is caused by another, such as Russia, losses can end up spreading far beyond the two warring countries, Vox reports.
Want to help? Here we publish a short list of organisations to which you can donate money, bring items to collect or pledge to take in refugees: OUR DREAM, SAVANNAH AND SAVE THE CHILDREN.