Ukraine War
'It's stomach-turning': the children caught up in Ukraine war
Mothers and babies take shelter in hospital bunkers as Russian invasion claims lives of up to 10 children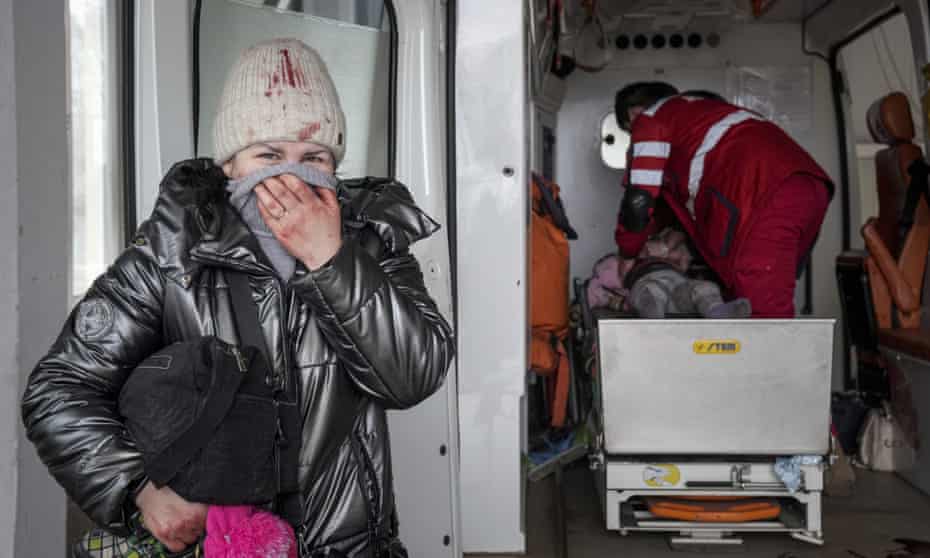 Paramedics perform CPR on a girl injured during shelling in Mariupol, Ukraine. The girl did not survive. Photograph: Evgeniy Maloletka/AP
When the air raid sirens wail, Natalya Tyshchuk feels relatively lucky. She only has to get herself and her daughter Mia – born three months premature in December but no longer in a cumbersome incubator – down to the basement that serves as a bomb shelter for the Okhmatdyt children's hospital in central Kyiv. Racing down the stairs beside them are nurses and families of premature babies in intensive care, who have to be rushed underground with their life support machines, oxygen canisters, and all the tubes and wires monitoring their fragile young lives.
Tyshchuk is glad that her firstborn will have no memories of these traumatic days. "She is stressed of course, but I am happy that she is super-super-young and she won't remember this," she says in a phone interview from the shelter. "It's unexpected, it's very hard to understand and it's hard to live through."
The invasion began less than a week ago, but has already brought death and trauma to children across Ukraine; even if it stopped tomorrow a whole generation will bear scars from the destruction and terror of seeing their world torn apart. Up to 10 children have been killed in the fighting already. The first one named is a 4th grade girl from Kyiv, called Polina; a photo shared online showed a slight, smiling girl with streaks of pink in her hair. Her family car was shot by "Russian saboteurs" in the city, the deputy Kyiv mayor, Volodymyr Bondarenko, said in a Facebook post. Her brother has been taken for treatment at Okhmatdyt and her sister is in intensive care at a second hospital.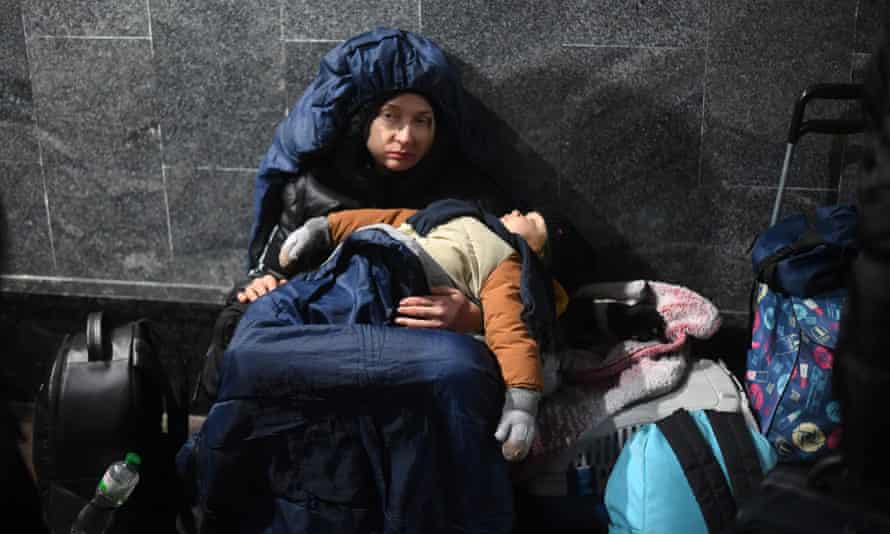 A woman holds her sleeping child while sitting on the ground at Lviv central train station. Photograph: Daniel Leal/AFP/Getty Images
Hundreds of thousands of children are already out of school because of fighting, and some may no longer have teachers or classrooms whenever hostilities finally stop. Two teachers were killed by a missile that hit a school in eastern Gorlovka on Friday, and at least seven education buildings had been shelled already including the kindergarten in Okhtyrka, Save the Children said. "Schools must not become the battlefields where wars are waged and students are the casualties," said Irina Saghoyan, Save the Children's eastern Europe director.
Even the very youngest Ukrainians have been affected by the violence, with several born in bomb shelters this week as missiles slammed into cities above them. The health minister, Viktor Liashko, shared photos of two of these new arrivals, calling them "the face of war". "They will never forget, and we will never forgive," he wrote. At the Okhmatdyt hospital, where Tyshchuk is with her daughter, dozens of children in treatment after premature birth, for cancer and other serious illnesses are crammed with a single carer into the basement bunker, designed by Soviet engineers in the 1970s to withstand potential cold war battles while keeping treatment going.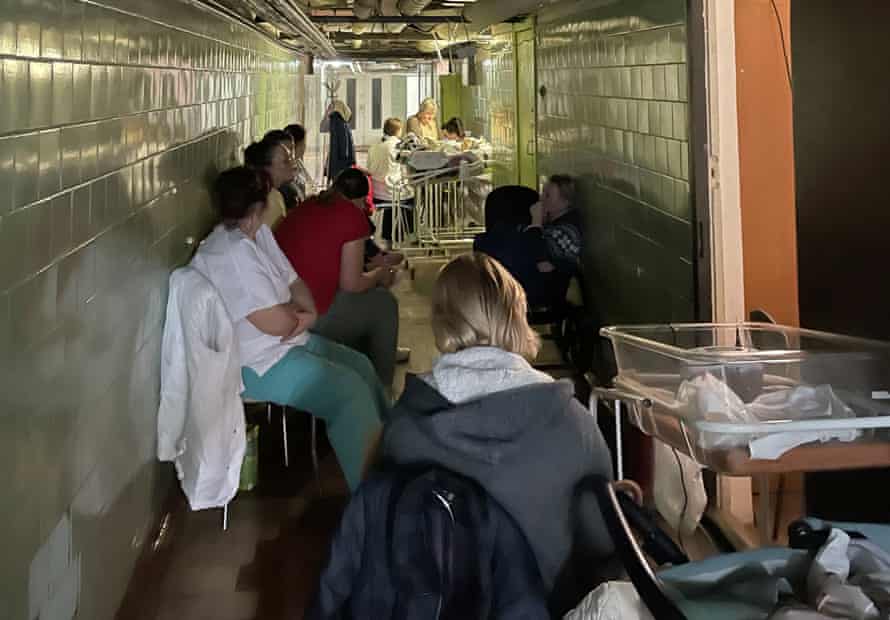 The walls are thick enough to keep the war out, although the shelter is extremely basic, with no beds for the adults, or chairs or tables, Tyshchuk says. "Conditions are very minimal, but there is a feeling of security here. I sit on the floor, but there are no windows and the walls are thick, and we don't hear any of the explosions except the very loud ones. The Guardian