Blackout Challenge na TikToku – siedmioro dzieci nie żyje.
Blackout Challenge na TikToku – siedmioro dzieci nie żyje.
Porażający poziom patologii na TikToku. Zmarło siedmioro dzieci.
Dopóki nie skorzystałem z Internetu, nie wiedziałem, że na świecie jest tylu idiotów – te słowa przypisuje się Stanisławowi Lemowi, choć nie ma dowodu, że faktycznie je wypowiedział. Tymczasem na TikToku wyrabiają się rzeczy, które się Lemowi nie śniły. Siedmioro dzieci zmarło wskutek podjęcia durnego wyzwania.
O tym, że w internecie pełno jest patologii, nie trzeba nikogo przekonywać. Wystarczy zajrzeć na patostreamy na YouTube'a czy komentarze w serwisach publicystycznych, żeby znaleźć gros szkodliwych treści. Jeśli jednak mielibyśmy wskazać jedno medium, na którym patologia rozpleniła się najbardziej, to wcale nie byłby nim Wykop czy 4chan, a TikTok.
TikTok Dorosłe osoby 18+ odpowiedzialne za PatoSroling : – 

PatoScroling™
Okiem Boomer_a

PatoScroling™
Okiem Imperatora, znany jako The THE EMPEROR OF IDIOTS & THE EYE OF THE BOOMER LIMITED. inne

PatoScroling™
Okiem Gabrysia, oraz inne konta;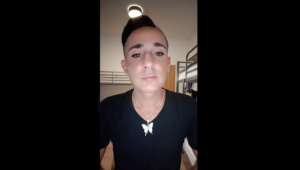 PatoScroling™
Angello, oraz inne konta;
TAK czy SIAK ich pato_streamingi przestaną działać, jest oczywiste, że ich zachowania mają wpływ na Dzieci i Młodzież. Robią to dla Hajsu i zasięgów.
Oczywiście w dużej mierze działa tu efekt skali – na TikToku patologii jest najwięcej, bo aktualnie jest on najpopularniejszym medium społecznościowym na świecie, z którego aktywnie korzysta ponad miliard użytkowników. Niestety kolejny raz okazuje się, że firma ByteDance przestała sobie radzić z tą skalą, a algorytmy aplikacji podsuwają dzieciom treści, na które nigdy nie powinny były trafić.
W maju 2022 r. pewna kobieta pozwała TikToka, obwiniając aplikację o śmierć swojego dziecka, które zginęło w skutek podjęcia Blackout Challenge, czyli wyzwania polegającego na podduszeniu się do utraty świadomości. Algorytm podsunął to wideo 10-letniej dziewczynce, ta podjęła wyzwanie i zmarła.
Jak donosi serwis The Verge, majowy pozew przeciwko ByteDance nie był jedynym. Do sądu najwyższego stanu Kalifornia właśnie wpłynął kolejny pozew, który ujawnia, że na skutek podjęcia tego samego wyzwania zmarło co najmniej siedmioro dzieci w wieku od 8 do 14 lat.
Oczywiście należy zadać sobie pytanie, co na TikToku robiły dzieci w wieku 8, 9, 10 czy 12 lat, które są wymieniane jako tragiczne ofiary Blackout Challenge i dlaczego rodzice pozwolili dzieciom korzystać z tego serwisu bez nadzoru. Tym niemniej wszystkie ofiary łączy też coś więcej niż nieodpowiedzialni rodzice: żadna z nich nie poszukiwała aktywnie tego challenge'u na TikToku – aplikacja sama podsunęła im pod nos wideo opatrzone stosownym hasztagiem.
Przedstawiciele ByteDance skomentowali dla The Verge, iż serwis natychmiast usuwa niepożądane treści, aby nie docierały przed oczy podatnych na manipulację dzieci. Tymczasem autorzy pozwu argumentują, że jest wprost przeciwnie – algorytm TikToka skonstruowany jest tak, by faworyzować tego typu treści.
Niezależnie od tego, jaki będzie finał sądowej batalii, która niewątpliwie będzie się rozgrywać przez kilka lat, nie da się ukryć, że TikTok kompletnie nie radzi sobie z opanowaniem ilości głupich wyzwań i trendów przetaczających się przez serwis. Blackout Challenge to nie jedyny problem tego serwisu.
Przykład Polski
Piszą do nas Kobiety i Mężczyźni, prosząc o podjęcie działań prawnych, o porady. A chodzi głownie o tzw. Live : Okiem Boomera TT, Imperator Internetu TT, Gabryś TT, Herman TT, JRK TT, Angello TT i inni.
Redaktor : Gabriel Bielik; DATAROT INC.
Linki do niebezpiecznych dla życia i zdrowia profili TT : –
Tagi & Links: Okiem Boomera TT Imperator Internetu TT Monika Yasmin TT Gabryś TT Herman TT Kokardka TT JRK TT Angello TT